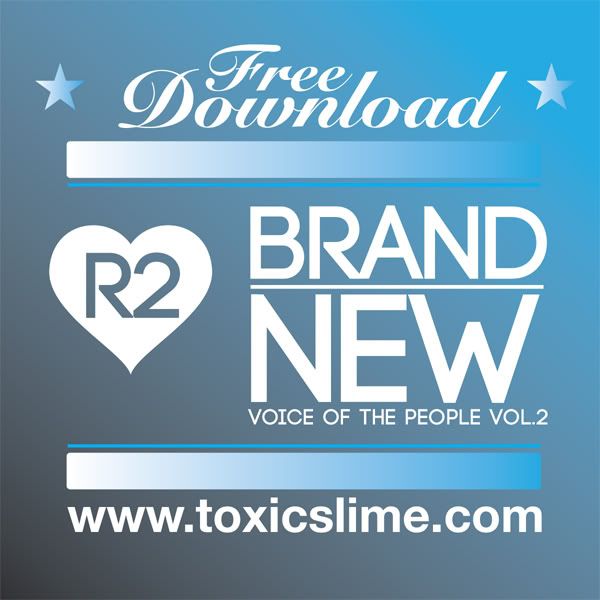 PLAY
Free Download (Click Here)
From R.Two's second mixtape, "Voice of the People Vol. 2" Thank you for downloading
Brand New
by
R.Two
(VOP Vol.2)
Oh yes... wooh
It's your homie R.Double (you know)
And lately, I've been meeting a lot of beautiful women
But there's only one that sticks on my mind.
Oohh.. Yes it's true.. So Brand new
Verse 1:
I'm still amazed by my woman she's magnificent
Talk so sweet cute face look innocent (muah)
I kiss her on her lips. I get giddy when I think about the bliss
The love grows as the day go by
My days go slow when you're not close by.
Every thought of u is delicious.
A lot of fish in the sea but few gold fishes
My lady swim with me. Let's vacay to the Philippines
My dreams get boring cause you're my reality
Love so brave no slave mentality
True love.. I call it T.L.
There's nothing better than the love of a female
Special is what I think of you. No change in my point of view...it's still brand new.
Hook:
(oohh) Yes it's true... so brand new
And I know I'm steady tripping but it's true
(oohh)Yes it's true… I love you
And I still get butterflies oh yes it's so true
Verse 2:
Slow motion and the place goes silent
The touch of her skin makes my heart beat violently
I'm still attracted in deed so we proceed moving with the beat
I come to the rescue, girl wanna protect you
While other men they just wanna sex you
You know I text you words so special that always impresses you,
Make you feel you're in a castle
Jasmine, come ride with Aladdin
Swirling in the whirlwind of love I hope you're hanging on
You know we ridding-on
Let's kick it up one more, yeah we taking off
Breathe in...that's that Nebula
I'll protect your heart just like a Kevlar
Now a days we seem popular.. local gossip.. ppssshh.. Hayaan mo sila!
Hook:
(oohh) Yes it's true... so brand new
And I know I'm steady tripping but it's true
(oohh)Yes it's true… I love you
And I still get butterflies oh yes it's so true
Thank you for downloading Brand New =)
0 Comments: